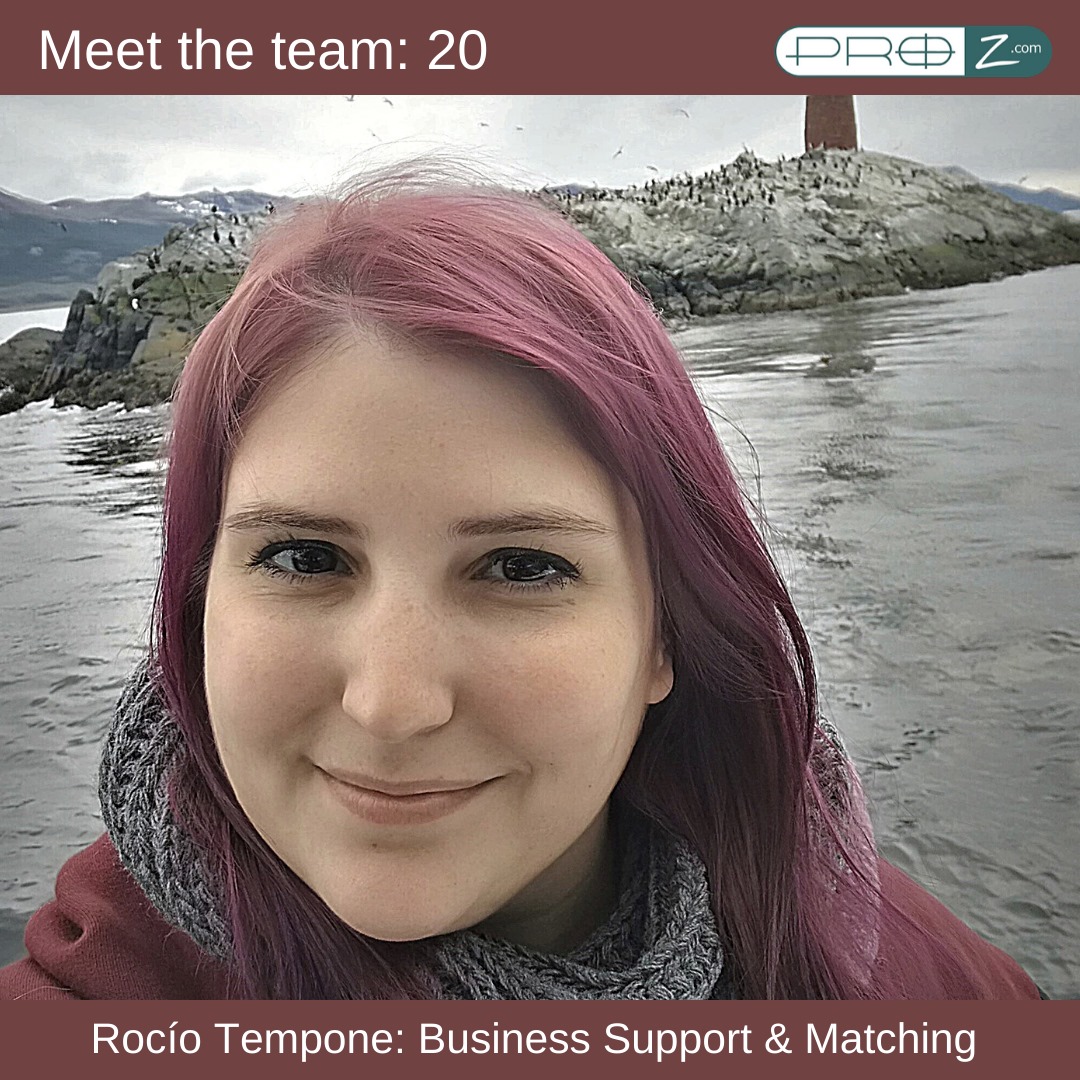 Over at the

Translators and Interpreters (ProZ.com) Facebook Group, there are a series of weekly posts introducing you to the people behind
ProZ.com
. Some of them you may have come across, while others have remained in the shadows… until now! In the weeks and months ahead, we'll get to know all of them in turn. This is our 20th profile.


During her second year at university back in 2009, Rocío Tempone had a teacher called Gabriela, who encouraged her students to create profiles on
ProZ.com
, so they could access a specific online course. Although not an active user back then, Rocío would check in occasionally with her profile and read newsletters sent out by Jared.
When, a few years later, she was looking for a more stable alternative to the anti-social timetable of teaching English as a second language, she noticed an email from Jared and Lu asking for applications to join the La Plata team. She tried her luck, and got in.
And it was only then that she realised that her former teacher Gabriela was in fact Jared's wife. Talk about things coming full circle…
Like all the "newbies" (the
support team
who joined us just over a year ago), Rocío started out in Member Services, assisting the commission-based members. But as everyone settled in to their roles, they were also encouraged to branch out into areas of personal interest. For Rocío, this meant
business
. Working alongside Mike, Enrique and Sasha (all featured in this series), she devoted her energies to helping businesses recruit the right translators for their needs, and find new clients. This evolved into a role now known as Business Support and Matching, monitoring and checking
ProZ Find
, the
Directory
, making sure it's easy to post jobs and zapping bugs. It also involves helping agencies become Business Members, and making it easier for them to contact freelancers whose profiles meet their needs. Meanwhile, the original support work carries on, dealing with tickets as they pop up. Not to mention setting up a new resource centre for outsourcers, Rocío was also involved in the recent LSP event on the future of the industry, and posts regular blogs for ProZ. She's clearly a busy woman!
What she particularly enjoys about her work is the team element, particularly the daily contact with co-workers in the USA and Ukraine, plus the close relationships with all the other newbies in La Plata. Then there's the satisfaction of making life better and easier for the people who send in support tickets via the site.
To conclude our interview, apart from her spectacular command of English, her voracious appetite for reading, her penchant for purplish hair, and her truly impressive collection of
Funko Pop! toys
, Rocío shares an interesting insight into a condition she has, known as
aphantasia
.
It means the total inability to picture things based on words. So even if you read that a man is tall, with black hair and green eyes, you find it impossible to visualise that. As a child, Rocío said that the advice to count sheep when she couldn't sleep never really worked, because she couldn't see the sheep jumping over the fence!
Apparently it strikes 1 in 50 people, especially creatives, who therefore need to portray things on the outside precisely because they can't picture them on the inside.
You learn something new every day…
PS Rocio left ProZ.com in 2022. We wish her well in her onward journey!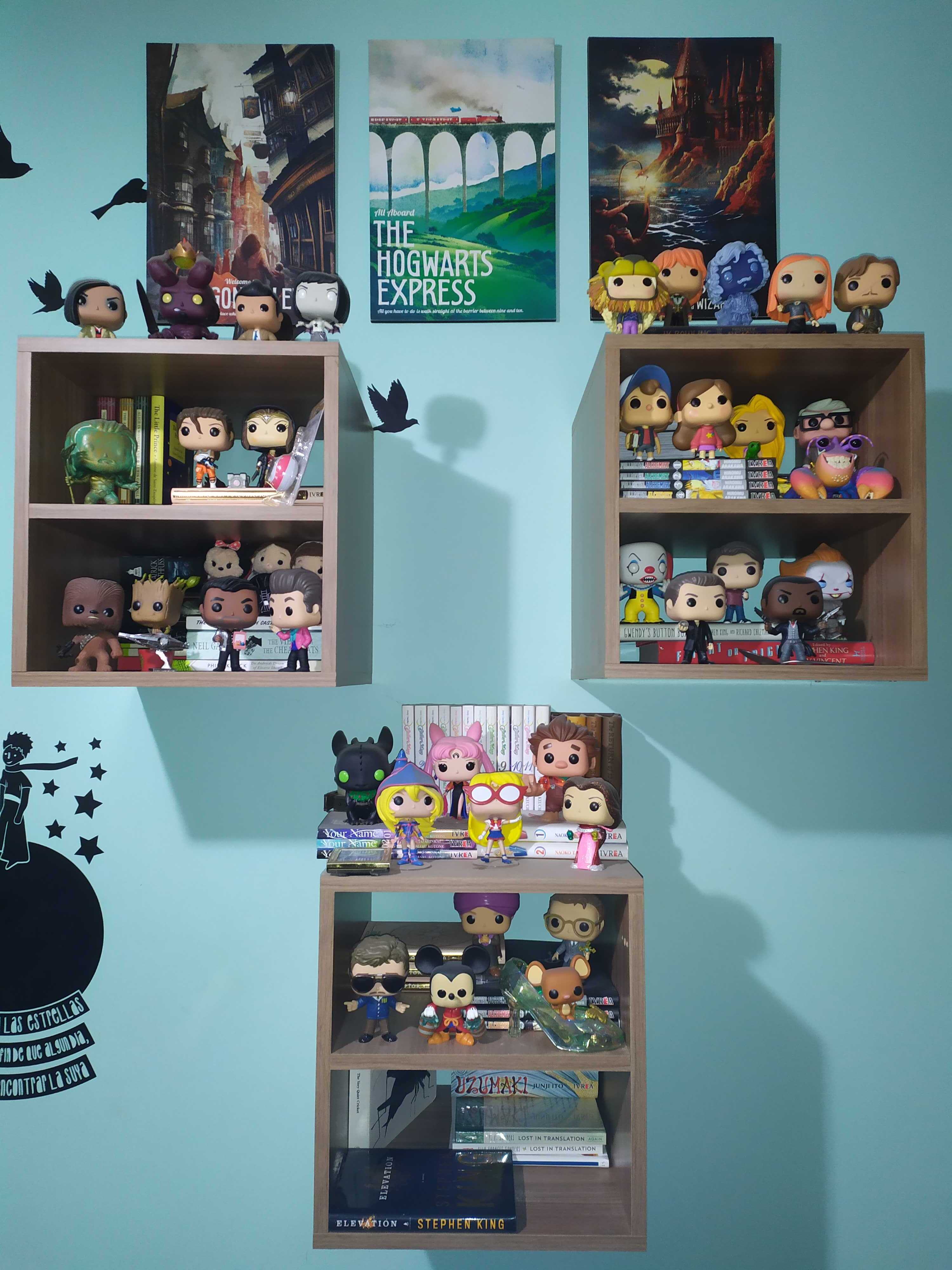 #meettheteam